FUN !!!
Yep, about two days ago on Sunday me and a friend of mine elebrated our b-days together. We decided to eat Spanish food and that means TAPAS !!! Yeah, really nice, since I haven't had good nice tapas since I don't know how long ago. At least 1 1/2 year or something like that. So we went to this restaurant called: "Paso Doble" in an part of Amsterdam that is called "De Jordaan".
It's a nice area and there are quite a few restaurants, bars (think of English pubs and you kind of have a feel what bars are in Dutchland) and places to lounge. We had nice convo's about what everyone has been doing, nice food and ofcourse nicer alcoholic beverages "Mohitooooo". 😛 After dinner we all went our seperate ways and in about a month when I'm back in Dutchland after 3 weeks China we're definately gonna meet up again and chillax.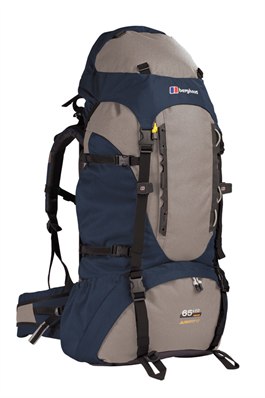 That was my Sunday evenening, yesterday I went to get myself a backpack for the trip to China. I already went to the shop last week to check out some backpacks and prices. Made a short list and at home kind of made up my mind on which one I was gonna buy. Well … that did not exactly happen when I got back in the store yesterday. I started doubting my choice and started trying out other backpacks, bad idea I know but in the end after about 1 hour I found myself a backpack that I like, wasn't to expensive and is big enough for the all the stuff I wanna bring along. It's gonna be half full but at least I know everything will fit and I will have enough space to buy stuff in China and it will fit in my backpack.
This morning (Tuesday 5th Aug.) my gf left Dutchland to head off to BJ, yep she's gonna be there half a week earlier than me. Well c'est la vie as they say, I'll meet up with her next week Monday. I'm really looking forward to going this Sunday. Well now that I finally have my backpack I can really start packing and buying the last stuff for my trip to China.
T-minus 6 days and counting …