and a year wiser??? Well let's hope so. 😛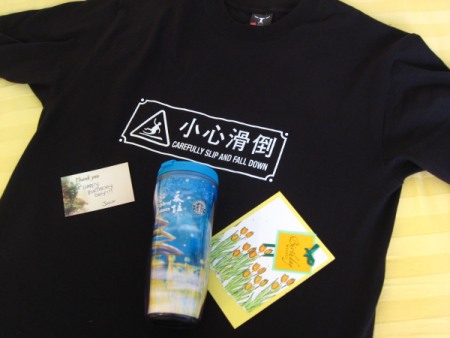 Yesterday was the day I turned 28, yeah, hip hip hooray. O_o Birthdays are nice, but overrated haha. It's like any other day in your life, the only thing is that you can chalk up another year of life experience to your name. I know this might sound melodramatic but except for turning certain ages you birthday is like any other ordinary day.
The biggest b-days are usually when you turn one of these ages, well in Dutchland at least: 16 (legal age to drink beer, wine and drive a scooter), 18 (legal age to drink anything, get your drivers license and voting age), 21 (officially considered an adult by the law), 50 (your half a century old, men are Abraham and women are Sara), 65 (retirement age, well at the moment it is but probably it will be 67 of 70 by the time I can retire).
Yes you celebrate it with loved ones and friends, get presents which is always nice hehe, but other than that it's just another day in what you call your life. It is also an day to reflect on all the the things one has experienced the last year, which was a nice trip through memory lane for me of my year in China. I must admit I'm gonna miss being 27. 😛 Mainly because it means that my adventures in BJ & China with my 清华超级朋友 (Tsinghua Super Friends aka TSF) have officially come to an end. Yeah, I know, I'm an sentimental old fart. 😉
Anyway, yesterday was a really nice day and I want to thank everyone that:
sent me a text message on my cell
called me
e-mailed me
wrote a message on my wall on FB
sent me a birthday card
sent me a present (June thanks for the awsome chinglish t-shirt, Ana for the Starbucks travel mug & Jikky for what you sent to me)
Basically, I wanna thank everyone that thought of me yesterday. And also the people that might be a little late. 😉 Mei wenti, it's the thought that counts. 🙂