Efteling
It was a long time ago that I visited the Efteling. I wasn't planning on going but Yen Pan harassed and persuated me to join. And I don't regret going. It was good oldf ashion childish fun. 🙂 Take a look at the pictures in the picture gallery to get an impression. Well thast is, when I have all of them. 😛 But I'll leave you with one that I promised to scan.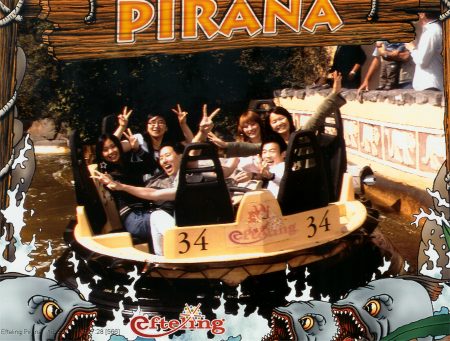 Modern Chinees
At 17 o'clock I had to leave because I already had an appointment in Rotterdam with some friends that I made when I did Modern Chinees in Leiden. Eventhough I only took the class for one semester and stopped when the second semester started I still have contact with some of the people. Hok Kwan, Kar Yin & Hennesy were kind of waiting for me because I was late … sorry for that. The last attraction took longer that I thought.
Anyway, it was nice seeing them again and to hear what everyone was up to and what is going to be happening. It was a long day but one that I enjoyed.