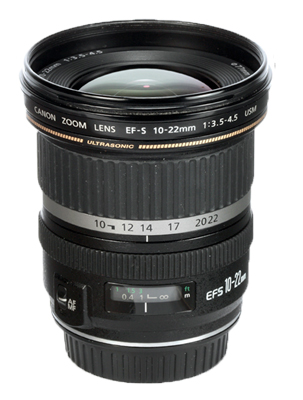 I've bought this lens quit a while ago somewhere beginning of February after reading quite a few reviews on different ultra wide angle lenses for crop camera's. Actually, I had tried a few out last year (see this post) before ending up buying a Tamron 17-50mm f2.8 to replace my kitlens as a walk around. How things change in half a year as I quote myself:
In the end I started thinking that I really don't shoot that much wide angle at this point in time so I started looking around at a replacement for the kitlens and after some test shooting I decided to buy the Tamron SP 17-50mm F/2.8 XR Di II.
Well since I noticed I was missing range on the wide end I decided to get a wide angle for my Canon 500D. This time the contenders were the Tokina 11-16mm f2,8 AT-X, the Sigma 10-20mm f3,5 EX DC HSM and the Canon EF-S 10-22mm f/3,5-4,5 USM. Each has it's pro's and con's.
The Tokina has f2,8 across the whole range which is very nice in low light, the price isn't to bad (cheapest of the three lenses) and it comes with the lens hood. Cons for this lens (at least for me) are, the range is very limited, I don't like the way switching AF to MF works. Both those cons would irritate me a lot though it's a nice lens.
The Sigma has f3,5 across the whole range and a better range compared to the Tokina, it also comes with the lenshood and pricewise isn't that much more expensive then the Tokina and cheaper then the Canon 10-22mm. To be honest I don't really know why I didn't check this one out. Probably because the Canon wasn't what much more expensive compared to the Sigma and I know the Canon 10-22mm is a great lens looking at the reviews and reading user experiences.
So in the end I decided to buy the Canon 10-22mm eventhough it's the most expensive of the three and it doesn't some with a lenshood. Really Canon, this lens is mad expensive for a crop cam just like the Canon 17-55mm f2,8 and you don't throw in the lenshood? Oh well, guess only L lenses get a lenshood included. Though both the 10-22mm and 17-55mm could be considered L class equivalent on crop camera's imho. Ever since I bought this lens it's been used quite a lot, specially on trips I've made since buying it. During my vacation to Barcelona and my recent daytrip to Dusseldorf I probably used it for 80 to 90% percent of the time and the rest of the time my Tamron 17-50mm f2,8 was on. I absolutely love this wide angle and am able to capture a lot more scenery and it makes shooting pictures of me and Ana (aka self portraits of us together) a lot easier. 🙂
All in all it's a good lens and I am very happy with it. For now I guess I have most of the focal ranges I shoot at covered. Wide angle with my Canon 10-22m and a walk around and low light with my Tamron 17-50mm. The only range  I don't have it tele but I don't think I'm gonna get a tele lens soon. And if I do it will probably be eiher the Canon 24-105mm f4 IS or the Canon 70-200mm f4 IS.