Well on the 8th of August after a long time of debating, thinking and doubting I finally bought a new camera. I was really thinking of replacing my good old trusted Canon Ixus 800IS that I bought 3 years ago. It has been shooting my pics in China and it definately has been one of my best purchages because I have been able to capture some great moment in my life for the last 3 years. But alas I've been experimenting with it's manual settings and started to reach it's limits with it and it was time to get a new one that would offer me more manual control and zoom.
Enter the dilemma of getting a new point & shoot, prosumer or step up into the world of dslr camera's. Well since I was thinking that prosumers were to big and if I wanted to get serious I would reach it's limitations those fell off pretty quickly. So that left the point & shoots and dslr's. In the beginning I didn't look at dslr's because I was thinking that I wouldn't want to be carrying around a big ass camera and lenses etc. So I only looked at the compact super zooms. After looking around on my website of choice (dpreview) I had a short list of two cams. The Panasonic TZ7 and the Canon Ixus SX200IS and after reading the Compact Camera Group Test Group 6: 'Compact superzoom' cameras I still was in doubt. The TZ7 had a bit better IQ but I really like the Canon manuals and the fact I could use my older batteries form my old Canon.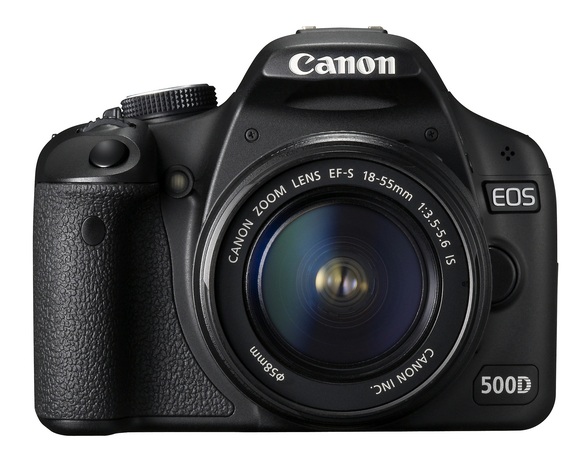 In the end I was like, you know what. I'm gonna read up on dslr's and then I had another list to think about. The shortlist of dslr's were the Nikon D5000, Nikon D90, Canon 5D Mark II and the Canon 500D. Since Nikon D90 & Canon 5D Mark II were/are a bit out of my budget range for now and I need to start learning more about aperture, shutterspeed, iso, stops etc and manual shooting I decided to only look at the Nikon D5000 and the Canon 500D. After looking around in various stores and holding and handling both camera's I finally decided to get a Canon 500D with the basic 17-55mm kitlens.
After using it for about 1 1/2 month I must say I haven't got any regrets of getting a dslr since I've been being able to get some shots that I would not have been able to make with a point and shoot. Ok maybe with the Canon SX200IS since it has limited manual control but even then I think the IQ would not have been like the pics I have now. Now I just need to sign up for the Canon workshop so I can ask a few things about the camera. 😛 But yeah I really love the cam and I really want to make photography a serious hobby of mine. And this all started because there was this one young dude called Andrew Ho who I met in China and had a dslr. He got a lot of the TSF crew hooked on using a dslr and now only Sheng hasn't got one. But the peer pressure might catch up on him and he'll be ending up with a dslr too. Only time will tell but in the meantime I'll be happily snapping pics with my 500D. Time to start stepping up my game with the camera, see you at my next post.